Company: Amazon Web Services
Founded: 2006*
Founder: Jeff Bezos
Description: Cloud computing platform.
---
This playbook focuses on marketing strategies and tactics used by AWS.

The marketing playbook series is for founders who want to:

1. learn from real-life examples
2. discover which growth strategies fit which businesses and industries
3. find the 20% of strategies that return 80% of results
Content Marketing
1. Guides & Tutorials
AWS guides provide scalable support and SEO benefits. (Page)
2. AWS Blog
The AWS blog covers news, use cases and upcoming events. (Blog)
3. re: Invent Conference
The re: Invent conference creates lots of press for AWS. The conference usually includes keynotes, hackathons, workshops and product announcements. (Page)
4. Local Summits
Local summits allow AWS to create rich experiences through in-person events held around the world. (List)
5. Twitter
The AWS account has 1.8 million followers seems to cover abbreviated versions of blog content. (Twitter)
Freemium Marketing
6. AWS Free Tier
AWS offers a variety of free plans including: free forever, 1-year trials and short-term trials. (Page)
Flywheel Marketing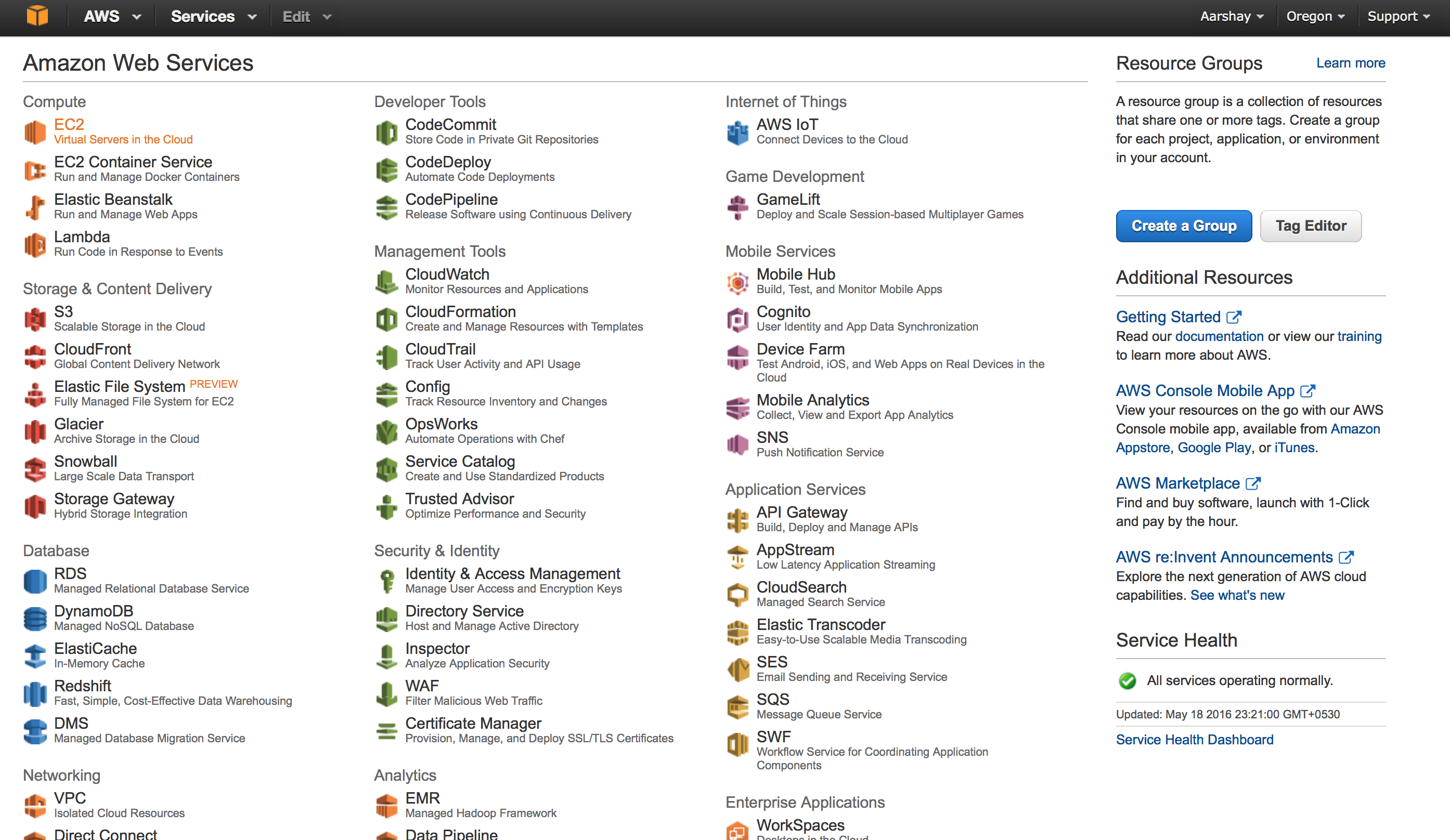 7. Apps on Apps
AWS creates another reason for users to sign up or stay whenever they release a new service. They've offer more than 140 services after starting with SQS, EC2 and S3. (List)
8. AWS Partner Network
AWS recommends vendors from their partner network for highly specialized or fragmented areas. This also gives them insight into new demand and creates a pipeline for acquisitions. (Page)
Lock-In Marketing
9. Custom Databases
Most infrastructure services have an element of customer lock-in. AWS takes it a step further with proprietary databases. This means that if customers migrate, they may not be able to reach feature parity without reverse-engineering an Amazon database engine. (Page)
10. AWS Certifications
AWS creates a sunk-cost effect with developers by offering certification to signal knowledge. This investment of effort and time makes it more likely that employees stay in the AWS ecosystem. (Page)
Micro Marketing
11. Solutions Architects
Solutions architects work with customers to solve technical problems and harvest ideas for new services. (Video)
Discount Marketing
12. AWS Credits
AWS credits are used to offer discounts. Credits can expire like any other promotional program. (Page)
Presence Marketing
13. AWS Technical Evangelists
AWS employs technical evangelists who speak at conferences, lead user groups and engage in grass roots efforts to help AWS grow. (Page)
Ease Marketing
14. Product Integration
AWS services are designed to work together. Better infrastructure services exist but none have the same breadth of services as AWS. Developers often choose AWS because the interface is comfortable and they can accomplish most jobs without straying from the service. Switching costs often exceed better design. (Page)
Gamified Marketing
15. Deep Racer League
The AWS DeepRacer League is the world's first global autonomous racing league. They are using competition to spur usage of their services. (Page)
16. DeepLens Challenge
The DeepLens Challenge consisted of a series of themed challenges that involved using Amazon SageMaker and AWS DeepLens. (Page)
17. Cloud Innovation Challenge
Public sector adoption is notoriously tough. AWS competitions spur adoption and serve as social proof for other school districts. AWS credits are used as rewards which means that school districts are locking themselves into the service. (Page)
18. IoT App Challenge
The IoT App challenge encouraged teams to leverage AWS services in novel ways. More than 40 teams submitted projects. (Page)
Thanks for reading!
Which company you would like to see next?
Let me know — @DruRly.