Company: Airtable
Founded: 2012
Founders: Howie Liu, Andrew Ofstad and Emmett Nicholas
Description: Spreadsheet-database hybrid used to help individuals and teams organize.
---
This playbook focuses on marketing strategies and tactics used by Airtable.

The marketing playbook series is for founders who want to:

1. learn from real-life examples
2. discover which growth strategies fit which businesses and industries
3. find the 20% of strategies that return 80% of results
Content Marketing
1. Interviews
The Airtable founders have been guests on several podcasts. They raise brand awareness while sharing lessons learned.
Podcast Interviews:
2. Airtable Webinars
Airtable hosts webinars to educate prospective and existing users on how to use the service. (List)
3. Airtable Forum
Airtable's forum is a source of user-generated content that boosts discoverability via SEO. (Forum)
4. Built On Air Podcast
After making appearances on other podcasts, Airtable started their own. (Page)
5. Airtable Templates
Airtable templates help users see potential benefits and quickly bootstrap projects. Templates are one of the most effective content marketing tactics in their arsenal. (Page)
6. Airtable Blog
The Airtable blog shares stories, product updates, partnership news and more. (Page)
7. Twitter
Airtable connects directly to users via Twitter. They often reply to users and retweet positive coverage. (Page)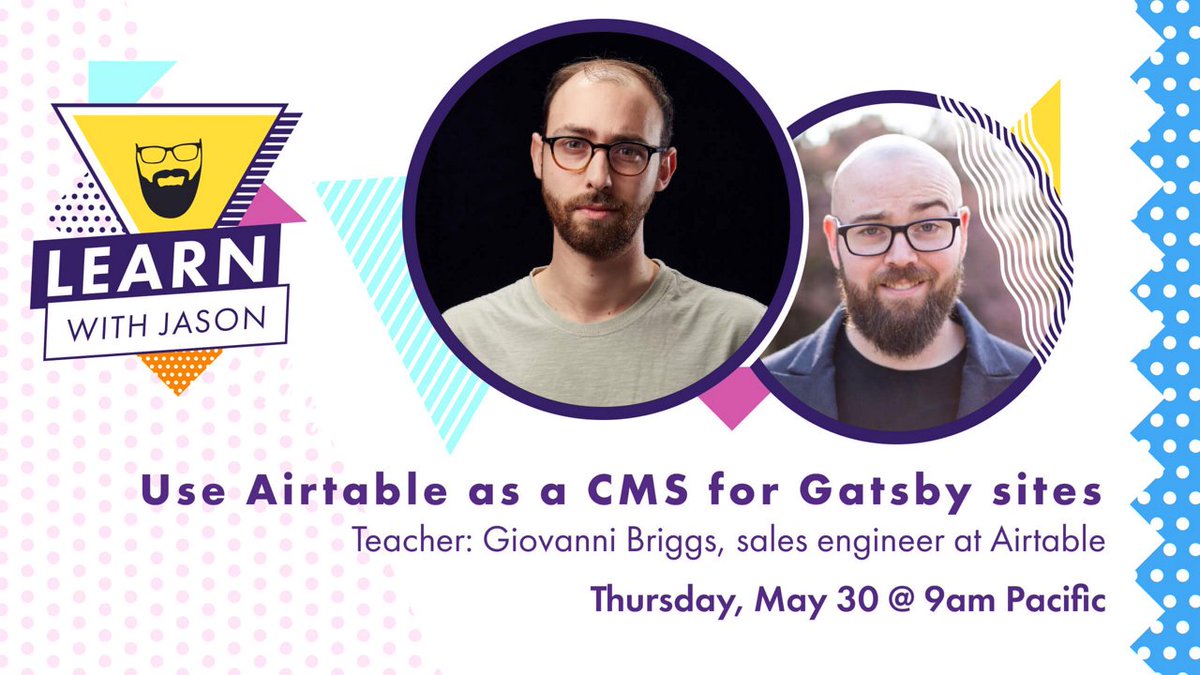 8. Learn with Jason
Airtable sales engineers help create content that benefits Airtable, content creators and users. (Video)
9. YouTube
Airtable's YouTube channel consists product demonstrations, case studies, conference talks and more. (Page)
Freemium Marketing
10. Airtable Free Plan
Airtable offers a free plan that also serves as a lead magnet. Free plan users get to try the service out for free while Airtable gains permission to maintain contact with them. (Page)
Affiliate Marketing
11. Referral Program
An affiliate program gives users an extra incentive to spread the word. They use a dual-reward system where the referrer and referee receive a benefit. (Page)
Scarcity Marketing
12. Invite Only
Airtable initially launched as an invite-only service. This gave Airtable more control of growth as they nailed product-market fit. They also boosted demand by limiting supply. (Page)
Micro Marketing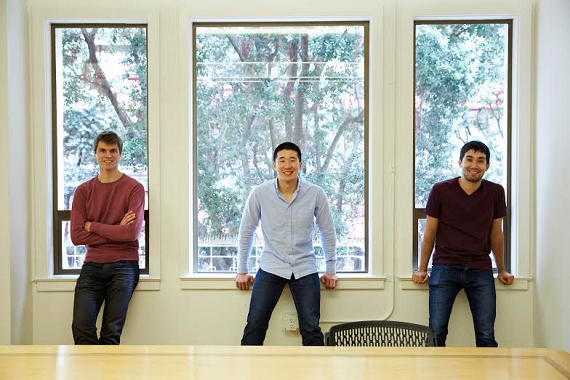 13. Personal Networks & First Users
The first users came from the founders' personal networks while the service was invite-only. (Page)
Paid Marketing
14. Google
Airtable advertises on Google. (Article)
15. Billboards
Airtable uses display ads to raise brand awareness. (Link)
16. Facebook
Airtable uses sponsored posts on Facebook. (Post)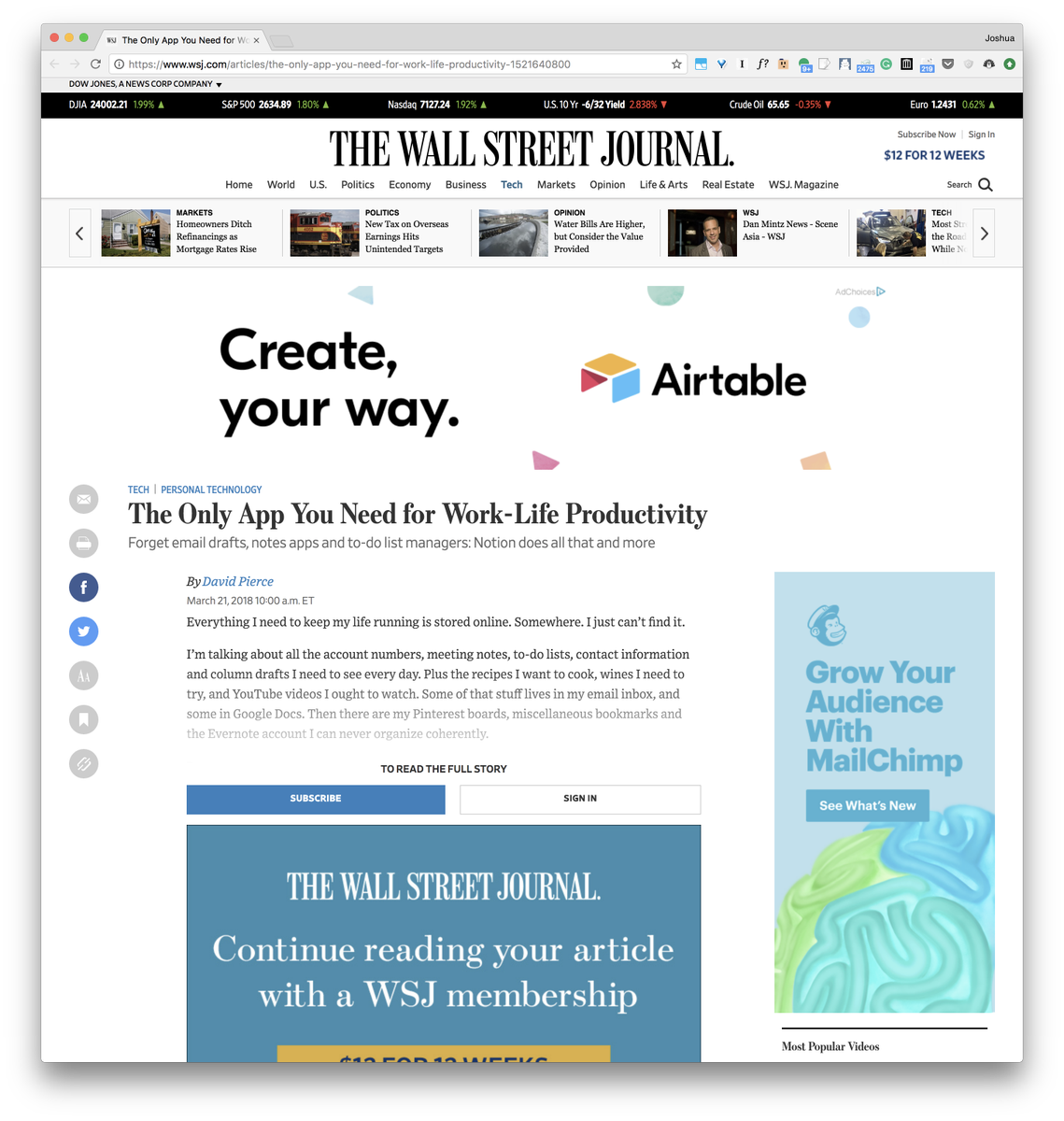 17. Display Ads
Airtable follows potential users with display ads. (Post)
Permission Marketing
18. Emails
Airtable promotes new features and tests offers on it's user base via email. (Post)
Discount Marketing
19. Annual Plans
Annual plans help Airtable boost retention and recognize revenue earlier while helping users save money. (Page)
Feel Good Marketing
20. Nonprofit Plans
Airtable offers nonprofit organizations 50% off certain plans. (Page)
Ease Marketing
21. Empowering Non-Technical Users
Airtable nailed it's product design to help non-technical users build powerful apps. The superior design compared to alternatives is enough to trigger word of mouth and retain existing users.
Airtable's intuitive design was a critical factor in it's rise to become a star in the no-code movement. (Article)
22. Easy Backend for Developers
Airtable also carved a niche in the developer space. They offer an easy, yet powerful, backend for developers. (Page)
Presence Marketing
23. VidCon2019
Airtable's presence at VidCon2019 and other conferences allow them to create rich memories and deep interactions with users. (Tweet)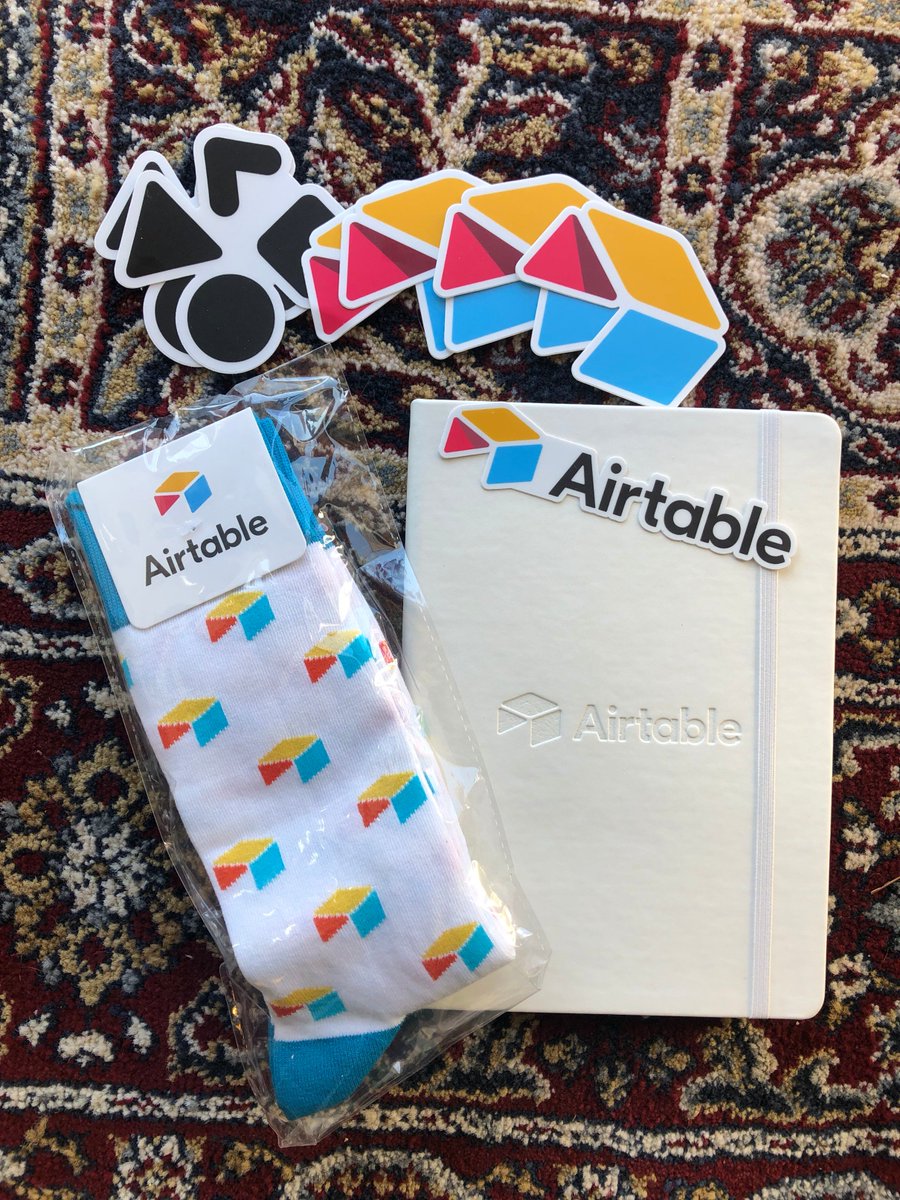 24. Airtable Swag
Airtable swag gives them brand awareness in the physical world. Swag is a billboard that moves. (Tweet)
Flywheel Marketing
25. Kanban
Airtable attracts users in need of Kanban board. (Page)
26. Calendar
Airtable attracts users in need of a powerful calendar. (Page)
27. Gallery
Airtable attracts users who need to display visuals and text. (Page)
28. Spreadsheet
Airtable attracts users that need a spreadsheet that can easily power applications. (Article)
29. Forms
Airtable attracts users that need to collect user-input. (Page)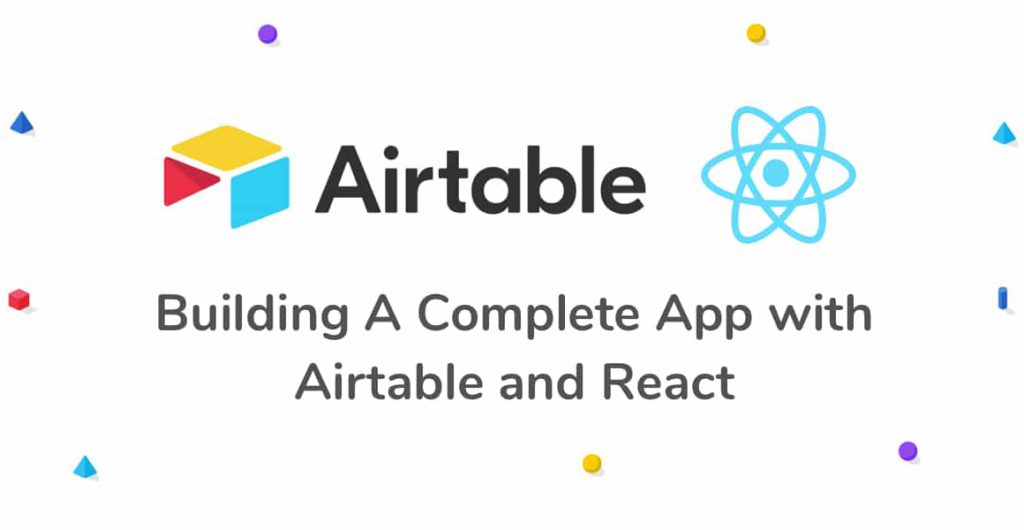 30. API
Airtable attracts users that need an easy backend for their applications. (Page)
31. Airtable Blocks
Airtable attracts users that need powerful apps to leverage spreadsheet data. (Page)
Ecosystem Marketing
32. Apple App Store
Airtable in the App Store creates a new form factor for users to experience the product. The mobile app also gives Airtable higher visibility by operating in a smaller ecosystem. (Link)
33. Chrome Store
Moving into the Chrome Store gave Airtable more visibility among existing and prospective users. (Link)
34. Zapier Integrations
Zapier integration helps people discover Airtable. Airtable's role as a data layer makes it one of the most important Zapier integrations. (Page)
Viral Feature Marketing
35. Workspace Collaboration
The ability to invite others to collaborate establishes a viral product hook. (Page)
36. Public Bases
Publicly shared bases gives Airtable additional visibility among whoever views the data. (Page)
37. Branded Forms
Free and Plus plans include Airtable branding on forms. Users must purchase the Pro or Enterprise plan to remove the brand. (Page)
Integration Marketing
38. Table2Site
As a developer tool, Airtable is leveraged in a visible way by other tools such as Table2Site. (Link)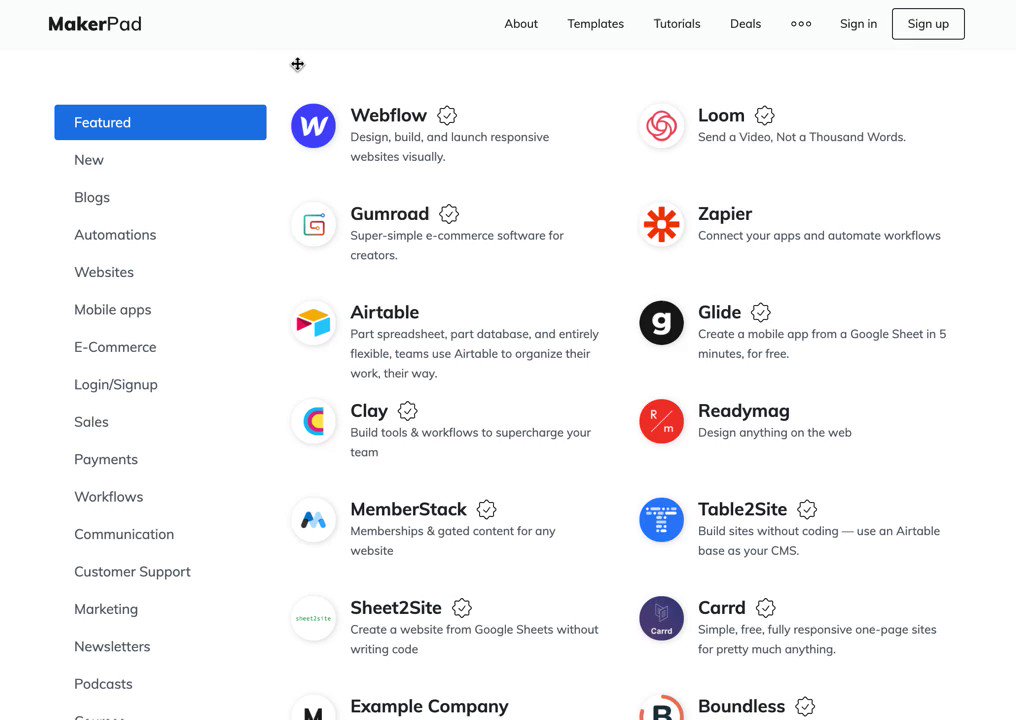 39. Maker Pad
Maker Pad helps users build products without coding. They are huge proponents of Airtable. (Link)
40. JotForm
JotForm integration brings user awareness to Airtable. (Tweet)
41. LiftOff
LiftOff is similar to Table2Site. Both tools require users to interact with Airtable as a data layer. (Post)
42. Snipcart
Snipcart's content marketing strategy involves integrating with Airtable. (Tweet)
PR Marketing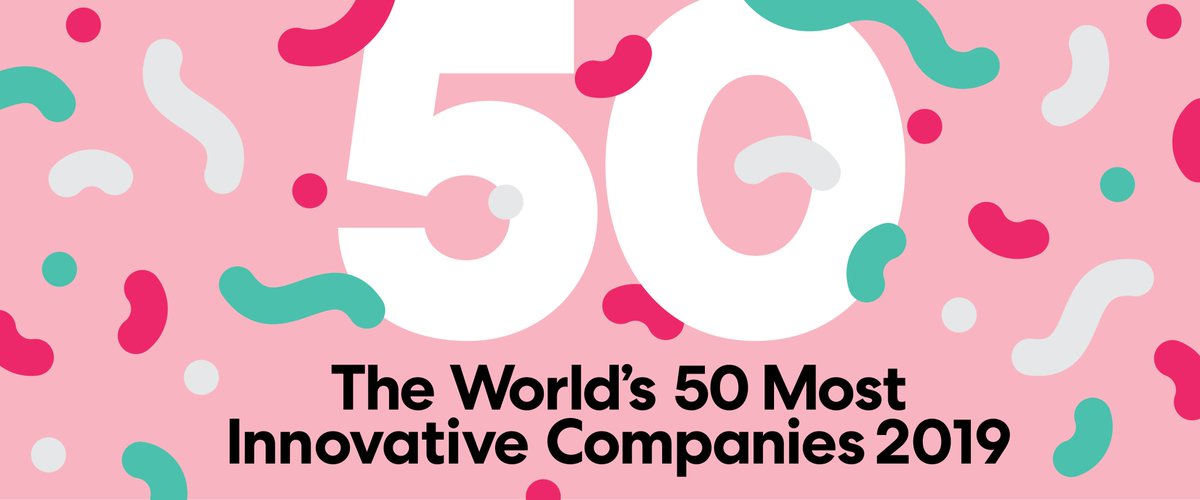 43. Fast Company
Airtable's coverage in Fast Company is a spray and pray strategy that raises brand awareness. (Tweet)
44. Forbes
Forbes coverage is effective although it's less targeted than other strategies. (Link)
45. TechCrunch
TechCrunch coverage is more targeted than Fast Company and Forbes. (Article)
Social Proof Marketing
46. Case Studies
Airtable publishes case studies which serves as social proof for other companies. (Page)
47. Airtable Inspiration
Airtable mixes templates with testimonials to inspire users. (Page)
48. Airtable Universe
User-generated content is leveraged as social proof for existing and prospective users. (Page)
49. Retweet Praise
Airtable constantly retweets praise and novel use cases. (Page)
50. Trusted By
Airtable builds trust by showing recognizable brands that trust them with their data. (Page)
Thanks for reading!
Which company you would like to see next?
Let me know — @DruRly.