This is the second chapter of the B2B SaaS Marketing Playbook
"The best marketing doesn't feel like marketing."
Action Items
---
1. Write a Blog
Signal v. Noise
Signal V. Noise is a popular blog run by Basecamp. Basecamp's blog posts often hint at what can be expected in their upcoming books. (Basecamp Blog)
Intercom Blog
The Intercom blog covers topics such as marketing, customer service and product design. (Blog)
Marketing Tips
Mailchimp frames their blog posts as marketing tips. This strategy helps attract customers to the email marketing platform. (Marketing Tips)
General Blog
WordPress eats it's own dog food by maintaining a blog. The general blog includes product updates, company acquisitions and educational content. (Blog)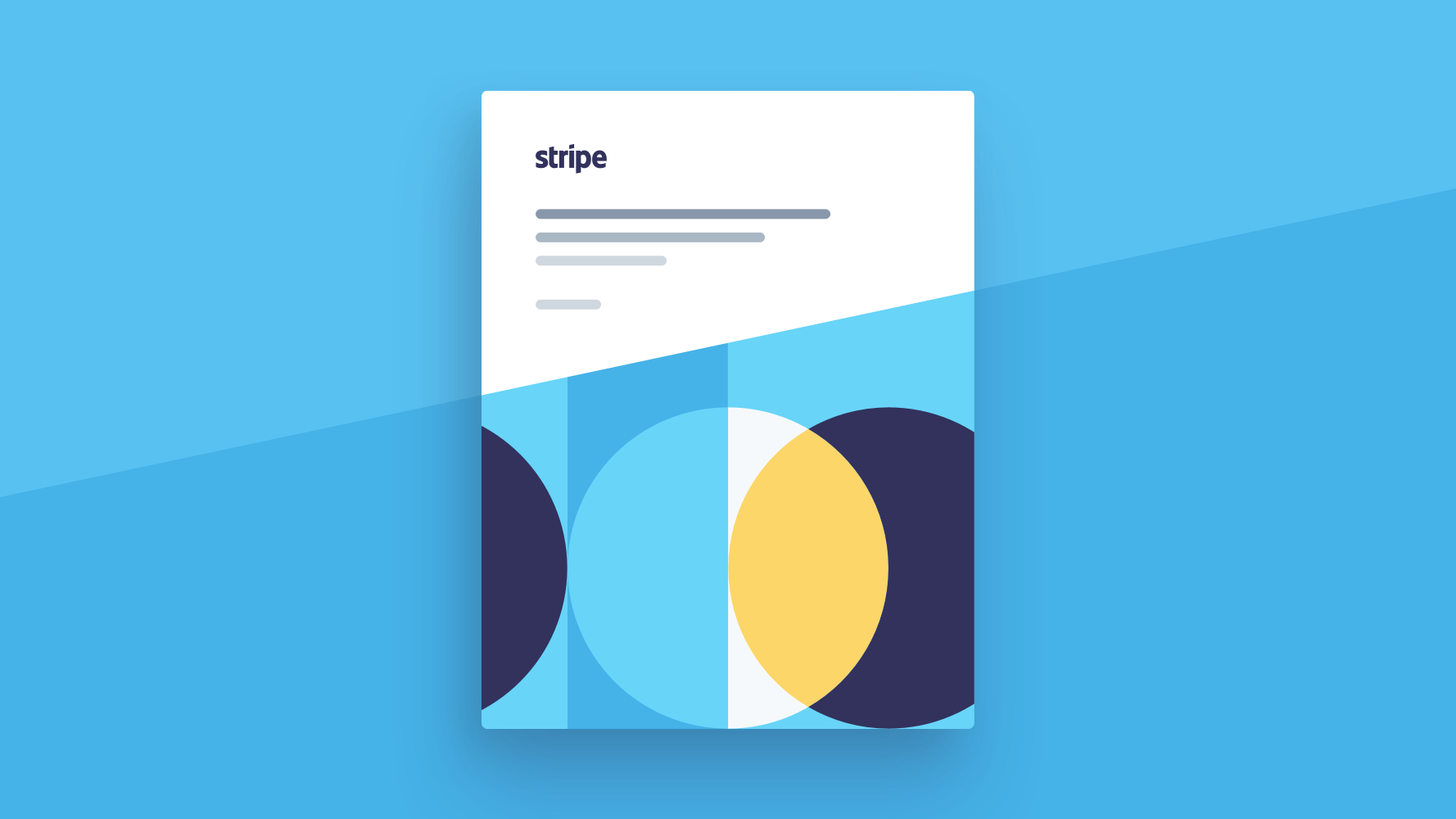 Stripe Blog
Blogging was one of Stripe's first scalable growth strategies. Since then, the company has moved into publishing books, a magazine and detailed business guides. (Blog)
WordPress Go
WordPress Go covers technical topics aimed at WordPress site owners. The site includes tutorials and how-to guides. (WordPress Go)
WordPress Discover
WordPress Discover collects the best content published by writers using the platform. (WordPress Discover)
Glide Blog
The Glide team creates interesting stories and shares them via their blog on Medium. (Glide Blog)
Superhuman Blog
Unlike most SaaS companies, blogging is not critical to Superhuman's marketing strategy. The Superhuman blog covers technical topics and helps the company address criticism. (Blog)
Airtable Blog
The Airtable blog includes stories, product updates, partnership news and more. (Page)
Zapier Blog
Zapier's blog contains tutorials, tips and announcements. They also have a landing page for each app combination, i.e., Gmail → Twitter. Each landing page contains handwritten copy from app partners. This approach results in more than 25,000 unique landing pages and a huge SEO advantage. (Blog | Article)
AWS Blog
The AWS blog covers news, interesting use cases and upcoming events. (Blog)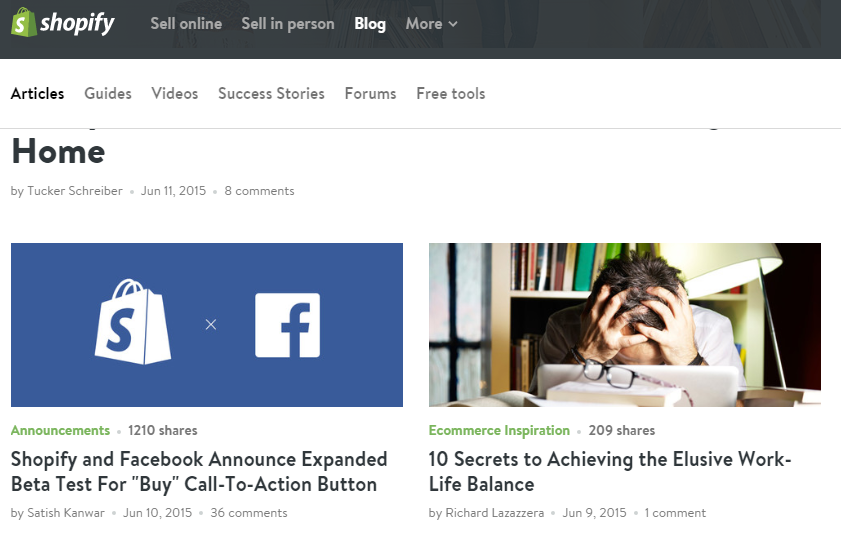 Shopify Blog
Shopify writers focus on content that their target audience will find entertaining and/or useful. (Blog)
Webflow Blog
Webflow creates content for freelance designers, agencies and internal design teams. (Blog)
Ahrefs Blog
As an SEO company, an Ahrefs blog is meta. The blog contains more than 200 posts on SEO and content marketing. (Post)
Twilio Blog
Twilio's blog is home to tutorials, customer highlights and announcements. (Twilio Blog)
Zoom Blog
The Zoom blog consistsx of feature updates, customer spotlights and product stories. (Zoom Blog)
---
2. Give Interviews
Founder Interviews
The Basecamp founders have made lots guest appearances on podcasts. They share stories and their opinions on businesses should be run. (Jason Fried Interviews | DHH Interviews)
Matt Mullenweg
Matt Mullenweg shares lessons learned from building Automattic while raising brand awareness.
He often talks about the importance of independent publishing and the trend towards distributed teams. (Interviews)
Ivan Zhao
Notion's CEO, Ivan Zhao, has been featured on Inside Design, Designer News and Figma.
Founder Interviews
The Glide founders have appeared on My Side Project and Gone Mobile.
Rahul Vohra
Superhuman CEO, Rahul Vohra, has been interviewed on 20VC, Art of Product, Build, Acquired and This Week in Startups. (Post)
Tim Soulo
Tim Soulo, Ahrefs CMO, has made more than 20 guest appearances. Some shows include: Smart Passive Income, Indie Hackers and Growth Hackers. (Post)
Tobi Lütke
Shopify's CEO often discusses the importance reversing the decline of small businesses. (Interview)
Patrick Collison
Patrick Collison has been interviewed on the Tim Ferriss Show, The Knowledge Project, Conversations with Tyler Cowen and more. He often discusses economics and Stripe's mission to increase the GDP of the internet. (Interview)
Wade Foster
The Zapier team has been interviewed on 5 AM Miracle Podcast, Productivityist, TalkPython, Influence & Co., X27, Growth Everywhere, Product Hunt Radio, Ben Tristem Podcast, The Paul Minors Podcast, Mixergy and The Heartbeat Podcast
Founder Interviews
The Airtable founders have made appearances on Developer Tea, Inside Intercom, Software Engineering Daily and This Week in Startups.
---
3. Start a Podcast
REWORK
The REWORK podcast shares it's name with one of Basecamp's books. The podcast covers their philosophies on how companies should be run. (REWORK Podcast)

The Distance
Basecamp developed another show before podcasting became incredibly popular. The Distance consisted of stories about people running businesses. The discontinued podcast's landing page now links to REWORK. (The Distance Podcast)
The Jump
The Jump consists of musician interviews about songs that changed everything for them. With this show, Mailchimp prioritizes brand marketing over performance marketing. (The Jump Podcast)
Distributed
Matt Mullenweg owned his central role in the movement towards distributed teams by starting a podcast on the topic. Distributed educates listeners while keeping the WordPress brand top of mind. (Distributed Podcast)
Tools & Craft
The Tools & Craft series shares interesting stories about engineers, inventors and designers. Notion repurposes the same content for video and podcast episodes. (Tools & Craft)
Shopify Masters
The Shopify Masters podcast shares stories of successful Shopify store owners. The podcast inspires, educates and creates social proof among listeners. (Podcast)
Indie Hackers
Indie Hackers is a podcast and community of founders. It's audience overlaps perfectly with Stripe's target audience. Indie Hackers was acquired by Stripe in 2017. The Stripe brand is now featured on the podcast and community forum. (Post)
Built On Air
Airtable started their own podcast after making guest appearances on others. (Page)
---
4. Share Your Journey
The Story of Basecamp
Basecamp shared more of it's journey than most B2B SaaS companies. The was founded in 1999 as a web development agency. In 2005, Basecamp pivoted to become a SaaS company with several products. In 2014, the company retired several products to focus on their flagship tool, Basecamp. (Basecamp Story)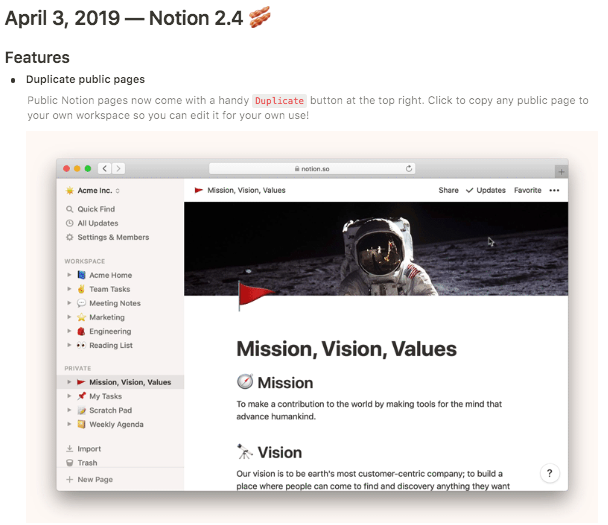 Product Timeline
Notion's product timeline tells a story of the past and future. Notion users can see how the product evolved while gaining insight into upcoming features. (Product Timeline)
What's New
Intercom keeps customers informed with a timeline of product updates. (What's New)
---
5. Publish a Book
Books
Basecamp built a following from being vocal about business operations. (Basecamp Books)
Books
Intercom uses books as lead magnets. Readers must enter contact and company information to get a copy. Many Intercom books cover topics beyond the scope of marketing automation. (Intercom Books)
Books
Webflow books are aimed at freelance designers. (Webflow Books)
Stripe Press
Stripe's mission is to increase the GDP of the internet. The company's mission has led them into areas such as publishing books on economics and technology. (Stripe Press)
---
6. Provide Documentation
15-Minute Onboarding
Project management software can be complex. Basecamp developed a series of of videos to onboard users at scale. (Basecamp Learn)
Product Demos
Intercom provides scalable support with product demos. (Product Demos)
Video Demo
Glide's video demo onboards new users in less than 3 minutes. The Glide team uses the demo video as reference material when posting on platforms such as Hacker News, Product Hunt and Reddit. (Glide Demo)
WordPress Documentation
Documentation helps WordPress provide scalable support. (WordPress Docs)
Glide Library
Glide provides written documentation in addition to video demos. (Glide Docs)
Help Center
Zoom's help center contains video and written documentation. This helps signal Zoom's commitment to user experience and customer success. (Zoom Help Center)
Notion Documentation
Notion offers lots of documentation. Thorough guides help prospective users decide whether or not Notion is a good fit for them. (Documentation)
---
7. Create Tutorials
Video Lessons
Glide's video tutorials help users leverage the UI-based app development tool. (Glide Video Lessons)
Twilio Tutorials
Twilio teaches developers how to use their API while building real-world projects. The tutorials act as applied documentation. (Tutorials)
AWS Tutorials
AWS tutorials provide scalable support along with SEO advantages. (Page)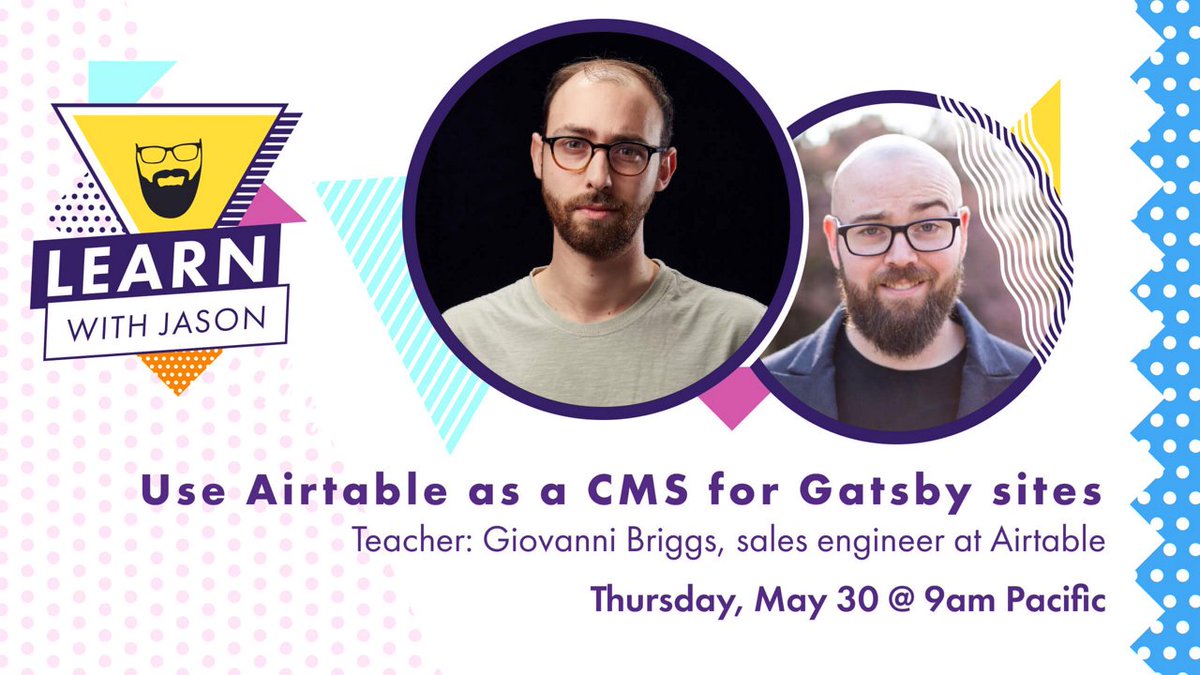 Learn with Jason
Airtable sales engineers partner with content creators to leverage their audiences. (Video)
---
8. Use Twitter
Basecamp Twitter
Basecamp uses Twitter to keep followers in the loop on support issue. They also use Twitter to announce podcast episodes and promote books. (Basecamp Twitter)
Mailchimp Twitter
Mailchimp uses Twitter to share interesting content from Mailchimp Presents. They also retweet customer praise. (Twitter)
Intercom Twitter
Intercom uses Twitter to announce features, share customer success stories and retweet praise. (Twitter)
WordPress Twitter
Twitter acts as a central feed for WordPress content and news. (Twitter)
Zoom Twitter
Zoom uses Twitter to aggregate content from across several platforms. They also retweet customer praise. (Zoom Twitter)
Glide Twitter
The Glide team uses Twitter to post app examples and product announcements. (Twitter)
Notion Twitter
Notion uses Twitter to announce product updates and share positive press. (Twitter)
Superhuman Twitter
Superhuman shares positive press and product updates. (Twitter)
Ahrefs Twitter
Twitter acts a feed for all of Ahrefs' content. They share blog posts, videos and new product features. (Twitter)
Webflow Twitter
Webflow shares links to blog posts and retweets praise. They also post instructional GIFs demonstrating new features. (Twitter)
Shopify Twitter
Shopify followers receive product updates, blog post links, videos and podcast episodes. (Twitter)
Stripe Twitter
Stripe uses Twitter to let followers know about new products, features, events and partnerships. (Twitter)
AWS Twitter
AWS shares abbreviated versions of their blog content. (Twitter)
Zapier Twitter
Zapier uses Twitter to announce new features, integrations and novel use cases. (Twitter)
Airtable Twitter
Airtable shares blog posts, retweets praise and replies to users directly. (Page)
---
9. Create a Forum
Intercom Forum
Intercom provides scalable answers while receiving product feedback. (Intercom Forum)
Glide Forum
The Glide forum brings the no-code community together while lowering the support burden. (Glide Forum)
Notion Forums
Notion uses several 3rd-party platforms for support including Reddit, Facebook, Discord and Slack. (Notion Community)
WordPress Forum
The WordPress forum provides user-generated support. It also gives WordPress insights into common challenges. (Forum)
Feature Wishlist
Webflow uses a wishlist to harvest ideas from users. Users are more invested in outcomes when they are involved in the creation process. Webflow also provides the current status of suggested features. (Feature Wishlist)
Webflow Forum
The Webflow forum is a source of user-generated support. It also helps the Webflow team stay in sync with user needs. (Forum)
Airtable Forum
Airtable's forum provides scalable support, user-generated content and ideas for improvement. (Forum)
---
10. Make a Course
Marketing with Ahrefs Course
Ahrefs offers a 5-hour course that teaches marketers how to use the company's SEO tools. (Marketing with Ahrefs)
---
11. Write a Guide
Basecamp Guides
Basecamp provides guides and manuals to help users learn how to use the project management software. (Basecamp Docs)
Email Design Guide
Mailchimp attracts users with an email design guide. (Email Design Guide)
Webflow Reading Lists
Webflow reading lists are used to organize disparate content by topic. This helps users parse content based on their interests. (Reading Lists)
Stripe Guides
Stripe wants to make sure that new customers stay in business. The company offers several popular, detailed guides on topics such as marketing, recruiting, engineering and more. These topics might seem unrelated to payment processing until one considers the impact on customer success. (Guides)
The Learning Center
Zapier offers over a dozen books on topics ranging from email marketing to remote teams. (Page)
---
12. Offer Templates
App Templates
Glide templates help users get quick wins. Glide users can build apps faster by cloning sample projects. (Glide Templates)
Email Templates
Mailchimp templates are platform specific assets that help business owners create marketing campaigns faster. (Mailchimp Templates)
Template Gallery
Notion templates make it easier for prospective users to imagine themselves using Notion. These templates also ease friction. (Template Gallery)
Airtable Templates
Airtable templates provide inspiration while helping users solve problems faster. (Page)
---
13. Host Webinars
Intercom Webinars
Intercom uses webinars to generate leads. Most Intercom webinars are not directly related to Intercom tools. They focus on content that their target audience will find interesting and useful. (Webinars)
Shopify Webinars
Webinars reduce friction for potential Shopify customers. (Webinars | Post)
Airtable Webinars
Airtable hosts webinars to teach prospective and existing users how to use the product. (List)
---
14. Create a University Experience
Webflow University
Webflow University offers in-depth video courses for designers. (Webflow University)
Shopify Academy
Shopify Academy offers courses focused on helping Shopify store owners succeed. (Shopify Academy)
---
15. Contribute to Open Source
Open Source
Basecamp created the Ruby on Rails framework which introduced design patterns that shifted software development. The framework became synonymous with the company and it's co-founder, DHH. Basecamp was the first ever Ruby on Rails app. (Open Source)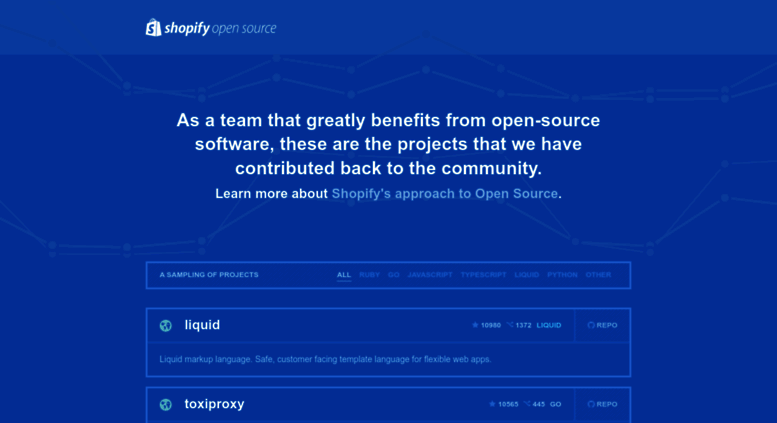 Open Source
Shopify depends on developers to create themes, plugins and integrations. Contributing to open source helps Shopify create goodwill and raise brand awareness among developers. (Open Source Projects)
Open Source
Stripe is a developer-focused platform. Open source contributions help them raise awareness among developers. Stripe's open source projects include: Bonsai, Sorbet, Mongoriver and Veneur. (Projects)
Open Source
Open source contributions to WordPress indirectly help Automattic.
Any ecosystem improvements strengthen Automattic's value proposition. These hybrid models of open source alongside for-profit companies are on the rise. (About)
---
16. Establish a Content Studio
Mailchimp Presents
Mailchimp Presents is a content production studio. They mainly offer video series and podcasts. The studio prioritizes entertainment and brand marketing over performance marketing. The studio creates interesting content that appeals to Mailchimp's target audience. (Mailchimp Presents)
Shopify Studios
Founded in 2019, Shopify Studios is a full-service media production division. The studio is responsible for the company's podcasts, video series and editorial content. (Shopify Studios)
---
17. Use YouTube
Ahrefs TV
Ahrefs offers SEO tips to marketers that may be interested in Ahrefs' tools. (YouTube)
Zapier Channel
Zapier posts videos of product demonstrations and feature announcements. (YouTube)
Airtable Channel
Airtable shares product demonstrations, case studies, conference talks and more. (Page)
Webflow Channel
Webflow uses YouTube to host Webflow University videos, promotional content and CEO Q&A sessions. (YouTube)
Shopify Channel
Shopify has an in-house team of 8 videographers tasked to tell stories that resonate with the company's target audience. (YouTube | Study)
---
18. Use Instagram
Webflow Instagram
Unlike most B2b SaaS companies, Webflow is a natural fit for Instagram. The company posts templates and screenshots of sites designed using Webflow. (Instagram)
---
19. Publish a Magazine
Increment Magazine
Stripe offers a quarterly magazine to their target audience of developers. An email address is required to receive the quarterly issues. (Magazine)
---
Lessons
Focus on Audience Interests
Most successful content marketing strategies focus on audience interests instead of directly pushing products.
These are very different approaches.
The former may lead a B2B SaaS company targeting venture capitalists to write about Patagonia vests while the latter leads to writing about capitalization tables.
Effective content marketing does not have to directly tie into your product. But it should grab the attention of your target audience.
Why Twitter Matters
Instagram is for images, Facebook is for family and friends, Twitter is for conversation.
Twitter users involve brands in conversations without their permission.
Valuable brands can be built on Twitter. Reputations can be destroyed in a matter of hours.
B2B SaaS companies opt to participate and shape discussions rather than remain absent and unaware.
Twitter amplifies word of mouth. Instead of sharing an experience with a friend, we share our experiences with the world.
Successful B2B SaaS companies understand this. That's why CEOs, such as Vlad Magdalin and Rahul Vohra, respond to critics directly on Twitter.
Podcasts FTW
Imagine if you could air a commercial to your ideal audience for free.
Podcasts enable this and listeners are opting in for the experience.
Podcasting is an infant industry compared to blogging. New formats and niches are still emerging.
Podcast guests benefit from an inherent endorsement of the host, who listeners already trust.
Make Platform-Specific Assets
B2B SaaS companies use templates, plugins and integrations to remove friction for their users.
These assets are often specifically designed to work on their platform and contributes to a strategic moat.
Over time, users come to rely on combinations of these assets which leads to vendor lock-in. It becomes hard for customers to an equivalent replacement without doing lots of work to reach feature parity.
Templates also serve as inspiration and a source of ideas. Users extract value quicker without the burden of starting from scratch.
These platform-specific assets also attract stakeholders in hopes of making a dollar. Stakeholders include WordPress developers, Airtable experts, Shopify developers and Webflow developers.
Platform-specific assets help companies target niches by catering to certain groups.
A B2B SaaS company in the crowded email marketing space can differentiate by offering templates designed for e-commerce, bloggers or game developers.
Doing so signals that they may have made other design concessions aimed at making life better for this specific group.
Share Stories
Stories are easier to remember than facts. They also humanize companies and communicate values.
We remember brands and the emotions that we associate with them.
Basecamp has remained top of mind in the startup space by sharing their story.
Open startups are on the rise. We tune in to see companies operate in the open.
Use Open Source as Content Marketing
More companies are contributing to open source as traditional content marketing channels become crowded.
Open source contributions help companies stay top of mind among developers.
Companies also receive buy-in from developers in the form of open source contributions.
Many companies are using open source as a recruiting tool.
Facebook and Google are attracting talent with the promise of working on open-source projects full-time.
SaaS Companies Are Becoming Book Publishers
B2B SaaS companies are starting to publish books. Stripe, Intercom and Webflow already have several titles under their belt.
These companies leverage industry experts to create content that their target audience will find interesting.
Stripe and Intercom are going beyond the digital world to offer physical copies.
SaaS Companies are Becoming Content Studios
B2B SaaS companies are leveraging their high margins to gain competitive edges and protect the golden goose.
Companies such as Shopify and Mailchimp have content studios that help with brand marketing.
Most companies sponsor media to gain exposure. Shopify and Mailchimp are going further by building their own media assets.
Stripe's approach of buying assets, such as Indie Hackers, seems more statistically profitable than building from scratch. It removes discovery risk while ensuring that a competent operator is in place.
It remains to be seen how effective the studio approach will be compared to sponsoring or buying successful media assets.
Educate to Expand Your TAM
Shopify and Webflow offer 'extended onboarding' in the form of an academy and university.
The course content attracts new customers while increasing the chances of customer success.
By teaching web design and how to run an online store, these companies are using education to expand their total addressable market.
The Book